Strategies In The Classroom
Course features
Author: April Remfrey

Level: Beginner to Intermediate

Study time: 3-4 hours

Video time: 1.5-2 hours

Participants have up to 3 months to complete this course after registration
We cover a range of topics, including strategies for providing seamless and silent support to students, techniques for improving student engagement, and tips for catering to the diverse needs of your students.

By the end of this module, you will have a toolkit of effective teaching strategies that will help you to become a more effective teaching assistant and make a positive impact on your students' learning experience.
Empty space, drag to resize
Certification included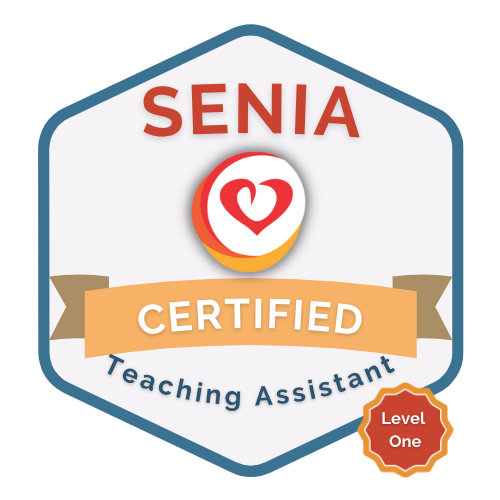 Meet the instructor
April Remfrey, MS
As an educational consultant, I specialize in supporting neurodiverse children and their families in international schools. I create comprehensive learner profiles to help schools understand each child's unique needs and abilities. I also work with schools to improve their disability-inclusive practices through professional development, teaching assistant training, and ongoing support.
With 25+ years of experience in teaching and learning support, I serve on the International and European boards of directors for SENIA and am a Council of International Schools Affiliated Consultant. I am passionate about helping children and their families achieve their full potential and believe that every child deserves quality education tailored to their unique needs.


Currently based in Zurich since 2013, I enjoy hiking, cooking gourmet food, and playing clarinet in the local concert band.
.The assignments were fun and I appreciate the timely and detailed feedback. I am equipped to support better in classrooms with handy tips and strategies up my sleeve! Thank you, SENIA Academy!
Shivani Sondhi
I have been empowered with tools to go into the classroom with confidence.
Joanna Meshach
I enjoyed discussing about the strategies with my team, and also our instructor. It was also interactive during the poster assignment.
Siti Farhana Hamid