Congratulations !
Your completion of the SENIA Teaching Assistant Certification Program demonstrates your readiness to provide exceptional support and assistance to students with diverse learning needs.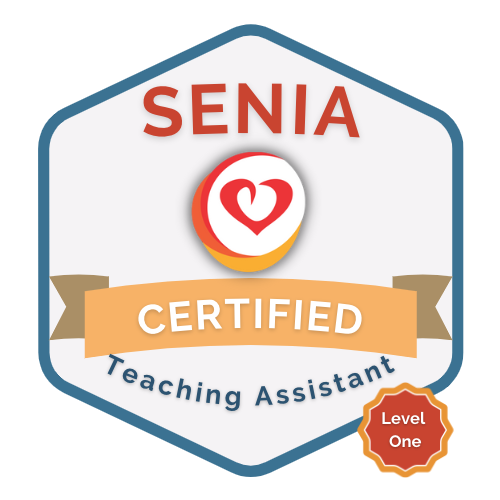 Grab Your Badge

Right click and "Save As" to pull down your badge. One has a background and one is transparent. The choice is yours.
Need help adding the badge to your email signature?